College Admissions Tips and Guidance
College Profiles: Penn State, Southern Methodist, and Grinnell College
Explore Our Articles
1678 Beacon Street
Brookline, MA 02445
Our objective is to guide the family in finding options where the student will not only get admitted, but thrive and find success once on campus.
College Profiles: Penn State, Southern Methodist, and Grinnell College
While visiting colleges in person has not been an option in the past year, our team has been busy with virtual conferences and webinars with college admission professionals and faculty. Here is an overview of recent virtual college & university visits.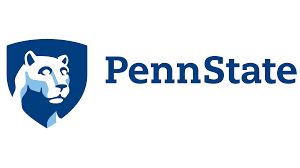 A multi-campus university with over 95,000 students, most out-of-state applicants are drawn to the University Park campus which hosts 46,000 students. The highly regarded Schreyer Honors College at University Park offers special courses, independent research, opportunities for senior theses, special housing, as well as networking opportunities. It requires an additional application, and if students are in the top 5 to 10 percent of their high school class, it makes sense to apply. There are business honors programs as well. Students at Penn State are curious about the world—the university ranks fifth in the number who study abroad. Penn State offers opportunities for research across disciplines. The Millennium Scholars Program for high achieving STEM students offers early access to research opportunities in labs doing groundbreaking work.
The policies regarding changing majors are flexible and students may apply undecided. While all majors are rigorous to enter, engineering, nursing and business are particularly competitive, as are talent-focused majors such as architecture and musical theatre. Students who do not enter as business majors must wait until the end of sophomore year to apply to transfer into business. However, they are able to take all the same classes as business majors, and access the same advising.
When applying, students may identify a major or be undecided, and if students really want University Park, they have a better chance of admission if they express interest in the summer term. University Park is the most selective campus with the middle 50 percent of accepted students presenting with a GPA of 3.55 to 3.9, and SAT of 1240 to 1410, or ACT of 27 to 33. Penn State has pledged to be test optional for the coming year. The admissions team strongly recommends applying early action because admission decisions are rolled out after that, and many majors fill in the early action round.
A beautiful green campus near the heart of Dallas, Southern Methodist University hosts 6710 undergrads, 37 percent hail from Texas and five percent are international. It is not a religious institution; the name reflects its founding. There are five schools within the university—engineering, business, education and human development, humanities and sciences, and arts.
Except for business, students are admitted to the overall university. Prospective business majors are first admitted to the university and are then notified about business admission a week later. If not admitted into business, students can indicate another major, and the minor in business is open to all. Note that if students are not admitted to business out of high school it is rare that they would successfully transfer into the business school once at SMU. Economics is an alternative option to business.
The engineering college has 28 specializations in engineering, any of which can be turned into a four-plus one bachelor/master combined program. The BFA programs in visual and performing arts (portfolio and auditions required) are highly regarded. There are a range of disciplines within communication arts, as well as a BA in film with no portfolio requirement. Education majors must double major with the subject they want to teach. There is a new major in data analytics, and human rights is considered a hidden gem major. There are study abroad options for all majors, and each college has its own career center.
Greek life is prominent attracting 40 percent of the student body. Students are required to live on campus for the first two years. Residential Commons include both freshmen and sophomores and represent all majors. There is a faculty member who resides in each common, and they host weekly events, typically around food, and develop relationships with students as mentors.
The middle 50 percent of admitted students have a GPA of 3.44 to 3.93 unweighted on a 4.0 scale, with an SAT of 1300 to 1450, or ACT of 29 to 33.
Despite its location in rural Iowa, Grinnell draws students from major cities across the USA and the world to its vibrant campus and charming town. It is a politically active and engaged community that leans liberal and is surrounded by more conservative towns. Twenty percent of the 1700 students are international, and all 50 states are represented. Twenty percent of the student body are students of color and fifteen percent are first generation. The college's two-billion-dollar endowment ensures strong, financial aid, and many experiential opportunities for all students. Grinnell also offers merit scholarships. Some of the words used to describe Grinnell students are purposeful, inquisitive, genuine, accepting, and influential.
The college offers an open curriculum and the only required class, taken first semester, is on learning how to write well and getting to know Grinnell. The rest of a student's curriculum is individually advised. Students are very engaged in their discussion-based classes. There are a range of interesting majors and concentrations across disciplines, and notable strength in the sciences. Computer science, political science and biology are among the most popular majors. Grinnell offers a mentoring culture, with many funded opportunities for guided research and a wide range of study abroad options. Advising is strong—each student has a faculty, a career, and a community advisor, with the latter assisting with the transition to college and engagement on campus.
There is a slightly higher admission rate during early decision where they have typically admitted more than half the class, and they are in process of deciding if they will continue their test optional policy for next year.
Housing is guaranteed for four years. There is themed housing for languages, coding, food, and gaming, and themes may change each year. Some seniors live off campus nearby. The campus is an hour from both Iowa City and Des Moines. The college brings in lots of entertainment: on average more than 500 speakers and performers per year. Intramural sports, and social justice and service are popular activities. The Iowa caucuses bring presidential candidates to campus at least every four years.