College Admissions Services
Specialized College Services
At Educational Advocates we believe in looking at the student holistically knowing that there are many factors at play during the admission process. We provide specialized advice for prospective student athletes, artists and musicians, and neurodiverse students. Support for essays including graduate school personal statements is an area of focus for our team. We also help families think about how to pay for college.
WE OFFER SUPPORT AND GUIDANCE ON:
The cost of college can be overwhelming, but we believe in proactively addressing college costs from the early planning stages. At Educational Advocates, we guide families with the following expert assistance:
Provide access to financial aid software that predicts the cost of each college on the student's list

Help families project their annual budget and allocate funds for college costs

Curate a college list with affordable options that align with family preferences

Discuss the pros and cons of parent or student loans as payment options

Evaluate the potential for merit awards based on grades, test scores, or special talents

Assist parents in defining the value of a college education and cost/benefit
NAVIGATING FINANCIAL AID: FAFSA AND CSS PROFILE
Review the financial aid application process and its timeline

Offer timely reminders to initiate the financial aid process

Determine if applying for aid makes sense

Address common questions and provide resources for form completion
WE OFFER SUPPORT AND GUIDANCE ON:
02. Essays and Personal Statements
Writing college admissions or graduate school essays can feel overwhelming, but fear not—we are here to guide students in presenting their true selves through compelling pieces of writing. Our expert assistance not only enhances their essays but also improves their writing skills for success beyond college.
OUR APPROACH: REFINING YOUR STORY
Brainstorming topics and developing ideas that resonate with you

Providing feedback to polish your essay and refine your storytelling

Guiding you through grammar and punctuation for a flawless final touch
Main Common Application or Coalition essays

Supplemental essays for Common Application and Coalition Application

Graduate, law, or medical school personal statements
Our professional writing specialists work with students navigating the college admissions process independently, providing expert help solely for their essays. We also review final essay drafts written with your college consultant, offering a fresh perspective before submitting applications.
For a deeper understanding of our approach to teaching writing, read the article by Joan Casey for the Independent Educational Consultants Association here.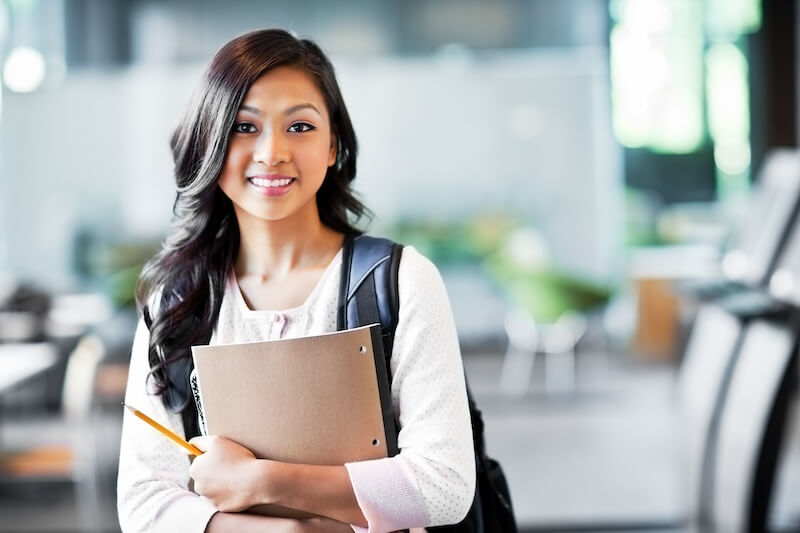 WE OFFER SUPPORT AND GUIDANCE ON:
03. AD/HD and Learning Differences
As a student with AD/HD, learning disabilities, or emotional needs, you might be tempted to handle college independently, avoiding academic support and counseling services. However, true maturity lies in recognizing the importance of seeking resources and utilizing them effectively.
TAKE CHARGE OF YOUR EDUCATION
Develop criteria for academic and counseling support based on evaluations

Craft a targeted list of colleges that align with your needs

Minimize stress by guiding you through the overall process

Identify community resources like psychiatrists, therapists, or executive function coaches
SPECIALIZED SERVICES FOR TRANSITIONING TO COLLEGE:
For students with AD/HD and learning differences, we offer specific services to ease the transition to college. Learn more about our tailored support.
Many colleges require updated documentation of learning disabilities and AD/HD within three years. As you enter senior year, ensure your testing is up-to-date and request a reevaluation if needed. Proactive planning is key!
WE OFFER SUPPORT AND GUIDANCE ON:
04. Prospective Athletes Advising
Applying to college is already a complex process, but for prospective college athletes, it can be even more challenging and confusing. At Educational Advocates, our college counselors are here to provide clarity and support for student athletes and their families as they navigate the college search process, especially concerning athletic recruitment. We aim to make this pivotal moment in a young adult's life positive and rewarding.
OUR APPROACH: SUPPORTING YOUR ATHLETIC JOURNEY
Evaluate the appropriate level of collegiate athletics that matches your skills and talents

Craft an impressive athletic resume and cover letter for college coaches

Understand the crucial role of academic performance in the recruitment process

Create a plan for ongoing communication with college coaches

Assist with producing videos, if necessary, for coaches to review

Decipher messages from coaches to gauge their level of interest

Evaluate scholarship and admission offers, including athletic, academic, social, and financial
SUCCESS STORIES: WHERE OUR STUDENT ATHLETES HAVE THRIVED
Our work with student athletes has led them to compete and succeed at prestigious colleges, including: Amherst College, Bates College, Brown University, Clarkson University, Colby College, Emory University, Endicott College, Gettysburg College, Hamilton College, Kenyon College, Northeastern University, Roanoke College, Trinity College, Wesleyan University, Williams College. For insightful tips on managing the college athletic recruitment process without getting overwhelmed, listen to an interview with Joan Casey here.
WE OFFER SUPPORT AND GUIDANCE ON:
05. Visual Arts and Music Performance
Are you an aspiring visual or applied artist, or a passionate musician with dreams of pursuing your talents in college? At Educational Advocates, we are your creative ally, working closely with you and your artistic mentors throughout the college search process. Together, we ensure your unique talents shine, and your artistic aspirations flourish.
OUR APPROACH: NURTURING YOUR ARTISTIC PATH
Evaluate your dedication to art or music majors and guide you to the level that matches your talents and aspirations

Discover the creative disciplines and potential careers that align with your interests

Recommend pre-college summer programs and year-round courses to immerse you in art and music at an intense level

Identify enriching opportunities to gain relevant experience and refine your skills

Understand the myriad of choices, including those with optional auditions and portfolios

Connect you with mentors to collaborate on portfolio and audition preparation