College Admissions Tips and Guidance
College Profile: Penn State University
Explore Our Articles
1678 Beacon Street
Brookline, MA 02445
Our objective is to guide the family in finding options where the student will not only get admitted, but thrive and find success once on campus.
College Profile: Penn State University
While visiting colleges in person has not been an option in the past year, our team has been busy with virtual conferences and webinars with college admission professionals and faculty. Here is an overview of our recent virtual visit to Penn State University.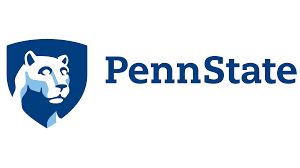 A multi-campus university with over 95,000 students, most out-of-state applicants are drawn to the University Park campus which hosts 46,000 students. The highly regarded Schreyer Honors College at University Park offers special courses, independent research, opportunities for senior theses, special housing, as well as networking opportunities. It requires an additional application, and if students are in the top 5 to 10 percent of their high school class, it makes sense to apply. There are business honors programs as well. Students at Penn State are curious about the world—the university ranks fifth in the number who study abroad. Penn State offers opportunities for research across disciplines. The Millennium Scholars Program for high achieving STEM students offers early access to research opportunities in labs doing groundbreaking work.
The policies regarding changing majors are flexible and students may apply undecided. While all majors are rigorous to enter, engineering, nursing and business are particularly competitive, as are talent-focused majors such as architecture and musical theatre. Students who do not enter as business majors must wait until the end of sophomore year to apply to transfer into business. However, they are able to take all the same classes as business majors, and access the same advising.
When applying, students may identify a major or be undecided, and if students really want University Park, they have a better chance of admission if they express interest in the summer term. University Park is the most selective campus with the middle 50 percent of accepted students presenting with a GPA of 3.55 to 3.9, and SAT of 1240 to 1410, or ACT of 27 to 33. Penn State has pledged to be test optional for the coming year. The admissions team strongly recommends applying early action because admission decisions are rolled out after that, and many majors fill in the early action round.