College Admissions Tips and Guidance
Spotlight: Maryland Private Colleges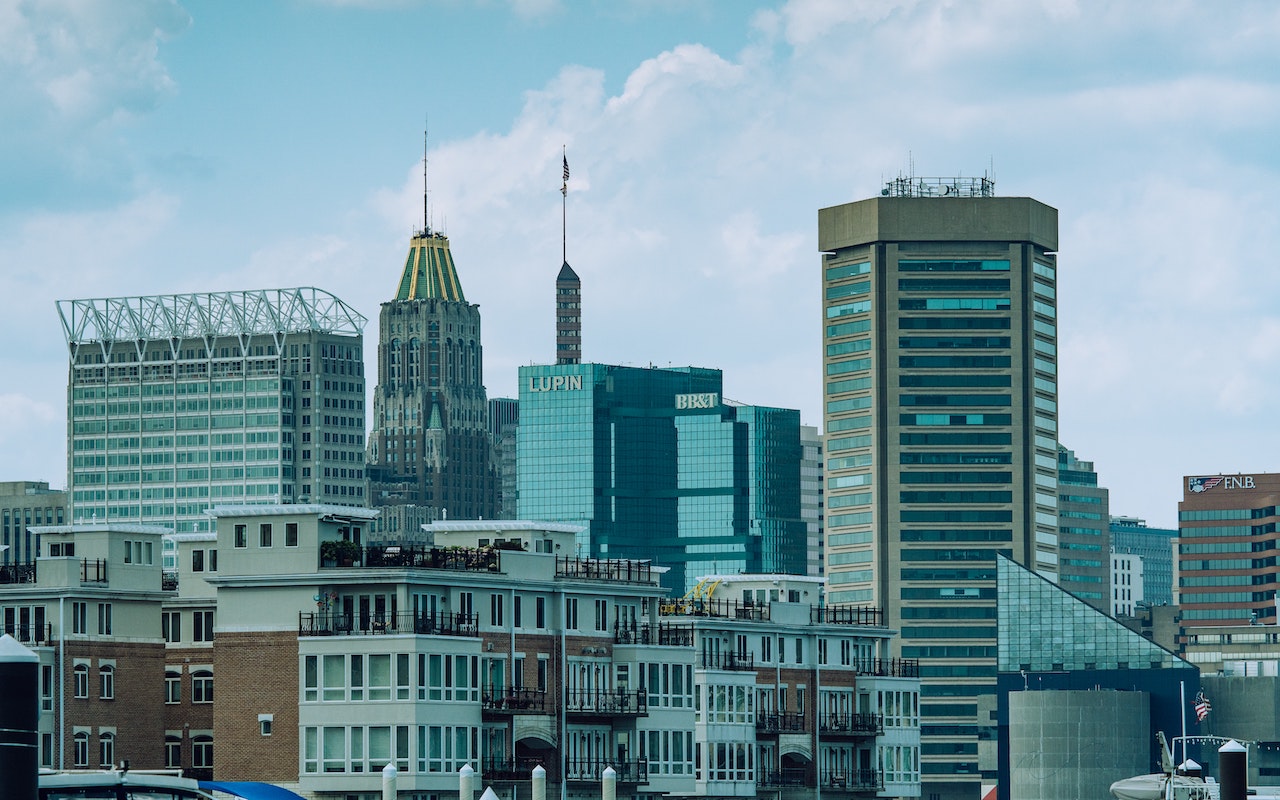 Explore Our Articles
1678 Beacon Street
Brookline, MA 02445
Our objective is to guide the family in finding options where the student will not only get admitted, but thrive and find success once on campus.
Spotlight: Maryland Private Colleges
With the cherry blossoms in full bloom, I participated in a weeklong tour of eleven Maryland private colleges. Here are highlights:
Loyola University of Maryland is a Jesuit university of about 4500 undergraduates set in a residential neighborhood just outside Baltimore's Inner Harbor. It offers many assets you would find at a large university, but with the personal feel and approach of a liberal arts college. The university is about to embark on a major renovation of the student center creating a center for innovation and collaboration designed to strengthen Loyola's innovative and entrepreneurial spirit.
Students can study undergraduate business (including finance or innovation and entrepreneurship), data science, forensics, speech-language hearing sciences, and even ABET-accredited engineering. Applicants are not required to identify a particular school or major so they have opportunities to explore new academic disciplines. 82 percent of students hail from out of state. Merit scholarships are offered to almost all accepted students. SAT and ACT scores are optional.
Loyola's Messina Program is a year-long advisory and community building program that combines two linked first-year seminars, and enrichment sessions, as well as field trips and a living and learning experience. Prospective freshmen select seminars based on one of four themes. The professor of one of those seminars is the student's freshman advisor.  All students in that class live in the same residence hall and the advisor meets with them weekly in the dorm for mandatory enrichment sessions. Students create tight bonds through Messina and instantly feel part of a community with a trusted faculty person. Additionally, an upperclassman mentor, known as an "Evergreen," is assigned to each group and participates in the dorm-based enrichment sessions.
Community service opportunities abound, and NCAA D1 sports are strong at Loyola, especially men's and women's lacrosse. Loyola Maryland is a hidden gem.
Less hidden, is the well-known Johns Hopkins University whose Homewood campus is set in the heart of downtown Baltimore. JHU is a good fit for a high achieving, driven student who loves research. With just 5400 undergraduates, Hopkins has received more funding dollars for research than any other U.S. university for the past 38 years. This means undergraduate research opportunities abound, and students can be involved as early as fall of freshman year.
Academically, JHU offers 52 majors and 48 minors. They've always been known for standout STEM programs (including one of the top biomedical engineering programs in the country) but many people don't realize that philosophy, writing, international studies, and public health are exceptional as well. Hopkins boasts an open curriculum whose flexibility encourages students to double dip. More than 60 percent of undergraduates double major.
To stay on top of all these rigorous classes and research, upperclassman mentors called study consultants are available to help students improve time management skills and establish best practices for studying. A student panel described the counseling center as super helpful, offering one-on-one counseling support. A popular club on campus called "A Place to Talk" is led by students trained by mental health professionals.
In their down time, 30 percent of students participate in Greek life. Most varsity level teams compete in NCAA DIII sports except men's and women's lacrosse, which are DI and traditionally very strong. A new centralized student center emphasizing JHU's interdisciplinary focus and offering multiple integrative spaces is in the works.
Hopkins accepted 9.7 percent of its applicants this year, filling about 40 percent of its freshman class in one early decision round. Fortunate to have received a huge gift from the Bloomberg Family Foundation, JHU is now need blind and guarantees to meet 100 percent of demonstrated financial need with zero loans.
Johns Hopkins is an intense and exciting place to learn for the right student.
Since going coed in 1987, Goucher College in Towson, Maryland has experienced some dramatic changes. The campus has received quite a face lift including some of the most inviting freshman dorms I've seen in a while within their First Year Village. One dorm hosts a wellness center that offers yoga and Zumba classes, acupuncture, backpacking trips, and a golden doodle therapy dog! A second dorm hosts a large dance studio and a third dorm offers a state-of-the-art kitchen where cooking classes are regularly hosted.
Their dynamic president, Jose Bowen, is leaving after five years. His energy and creativity have established some innovative programs including a requirement that all students spend some time studying or working abroad. This has led to a more globally-oriented community. Merit scholarships are offered to most accepted students and SAT and ACT scores are not required.
Given its history, Goucher is still predominantly (68 percent) female. It offers nine men's and eleven women's DIII sports except coed Equestrian which is DI.  The dance program and major are very strong. A favorite extracurricular is HBZ Week—Humans vs Zombies was created at Goucher.
Psychology, creative writing, and communication and media studies are popular majors or minors. Goucher is working on some new majors including: visual and materials culture (emphasizing art history and archaeology as there is an archaeological site on campus), integrative data analytics and engineering science. Experiential learning is emphasized as all students are required to complete a three-credit internship or off campus experience related to their major.
Goucher is a good fit for a social-justice minded student who is looking for a close knit, supportive and innovative college environment.
McDaniel is a liberal arts college on "The Hill" in Westminster, Maryland—about an hour northwest of Baltimore. McDaniel is all about creating a family feel for students away from home.  A football player on our panel said, "The people here are special from top to bottom." They even have a nine-hole golf course on campus.
Flexible academic plans and experiential learning opportunities are emphasized.  Most students double or even triple major. The McDaniel Commitment is a program out of the Center for Experience & Opportunity to first help freshmen develop a sense of belonging, then, as students progress, assist them in designing a path of study, create experiential learning opportunities, and, finally, plan for life after college.
Every senior completes a major-related capstone project. The Office of Student Academic Support Services has ten staff members and three graduate students. Academic and executive function support is offered in multiple forms including interactive workshops, group academic support sessions, and one-on-one weekly meetings on a fee-for-service basis.
Like Loyola and Goucher, McDaniel College is test optional and offers merit scholarships to most accepted students. It's a good fit for a student who is still working towards his or her academic potential and could use some extra nurturing along the way.