College Admissions Tips and Guidance
Interested in the Military? Consider College ROTC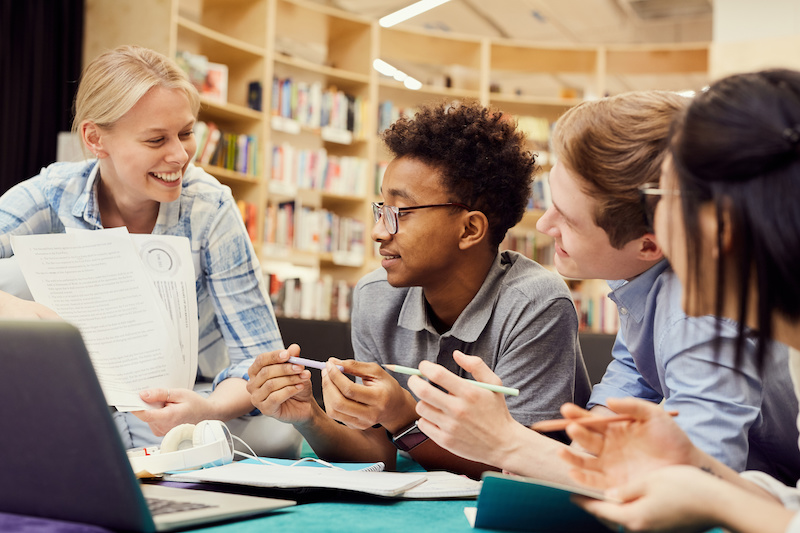 Explore Our Articles
1678 Beacon Street
Brookline, MA 02445
Our objective is to guide the family in finding options where the student will not only get admitted, but thrive and find success once on campus.
Interested in the Military? Consider College ROTC
The Reserve Officer Training Corps (ROTC) is offered at hundreds of universities across the country by individual branches of the military: Army, Naval (includes Marine), and Air Force. The emphasis is on learning how to be a leader, specifically how to be an effective military officer. Here are some FAQs about ROTC:
What ROTC Scholarship Options Are Available?
ROTC programs include both scholarship and non-scholarship participants. Scholarships cover three to four years of the full college tuition cost as well as a flat rate to cover fees for books, equipment and supplies. Cadets also receive a monthly stipend which increases with each year of college.
Naval and Air Force ROTC primarily grant scholarships for students majoring in specific science, technology, engineering and math (STEM) disciplines. According to Lt. Monica Mondloch of Boston University's Division of Military Sciences (Naval ROTC), "Eighty-five percent of scholarships are awarded to students majoring in engineering or the sciences." There is also a Naval nursing option, however, these scholarships are few and far between; only seventeen were offered across the country this past year. Army and Marine ROTC do not restrict a student's choice of major.
What ROTC Activities Are Required During College?
Students will be required to take military science courses and to participate in physical fitness training three to four times per week. During most summers, students attend a field-training program for several weeks. The length, frequency and type of summer program depends on which branch of the military the student has chosen. Lt. Mundloch encourages interested students to consider the Naval ROTC scholarship program as a paid internship which requires a 10-14 hour per week commitment while in college. There are many opportunities for leadership within the programs as the goal is to become a confident and respected military officer.
Beyond these requirements, a cadet's college experience is similar to that of his/her civilian peers. The cadet will complete the college's general education requirements, major in a discipline accepted by their program (for Naval and Air Force) and possibly double major or minor in an area of their choosing. ROTC members can join clubs and organizations just like any other student including varsity teams and Greek life.
What Is Required Upon College Graduation?
If a student receives a scholarship for ROTC then service to that branch of the military is required upon graduation. Non-scholarship students who contract with the Army in their junior year are required to give back the same level of service as their scholarship counterparts. Army ROTC requires eight years of service. This can take the form of either four years of active duty and the rest in the Army Reserve and/or National Guard or all eight years in the Reserve and National Guard. Reserve/National Guard service requires one weekend per month and two weeks each summer. Officers can pursue a civilian career while continuing their military service. According to Sheila Hutchins of Northeastern University's Department of Military Science, "Currently what you ask for is what you get in terms of service obligations." However, cadets who request four years of active service do not always receive it since those positions are more selective.
Navy midshipmen scholarship recipients are expected to serve a minimum of five years as an unrestricted line officer in warfare communities post graduation, and Marine Corps and Navy Nurse Corps serve four years. Students completing the Air Force ROTC are commissioned as Second Lieutenants and typically serve four years active duty.
What Are The Steps To Apply?
Each program has its own specific timeline and requirements but the general process is as follows:
• Complete an online application, open in April or June of your junior year in high school
• Schedule a medical exam (ideally in early summer)
• Train for and schedule your Fitness Assessment
• Interview with the Scholarship Board. Note, the Board meets several times a year beginning in the fall. Students should try to get an interview in October because if they are not accepted at that time, their application will automatically be reconsidered at each consecutive Board review.
When students complete the online application, they are asked to identify a list of colleges they hope to attend. Use the websites listed above to locate ROTC programs on specific campuses. The traditional process is to first apply for the ROTC scholarship and then as a traditional academic applicant to interested colleges. The ROTC rep can sometimes help support a student's academic application to a particular university, but they encourage students to choose schools that are at a "target" or "likely" level of acceptance.
The medical exam is extensive. Simple issues such as flat feet, asthma after age thirteen, and certain kinds of medications can disqualify an applicant. Decisions can sometimes be appealed so scheduling the exam early is a good idea.
The interview is important and carries a lot of weight in scholarship recipient decisions. Prospective applicants should learn as much as possible about the military prior to their interview and think about why they want to serve. Counselors are good at identifying sincere candidates who are eager for a life in the military in contrast to those whose focus is primarily on saving money on college costs.
ROTC admissions officers evaluate applicants in terms of:
• Rigor of high school curriculum and GPA (GPA usually more important than rigor)
• Class rank if available
• SAT or ACT scores
• Leadership experience and extracurriculars (they like varsity athletes, especially captains, Eagle Scouts, elected positions of leadership, etc.)
• Any previous military experience
• Performance in the interview and sincere interest in the military
Note that students can also apply for ROTC scholarships and/or participation as an already enrolled freshman or sophomore in college. Some students are not ready to consider this path in high school or may not be aware of the path in time to apply. They may later hear about ROTC or discover a program on or near their college campus and apply then. Non-scholarship Army cadets do receive the monthly stipend and participation at the non-scholarship level improves an enrolled student's chances of receiving a scholarship for their remaining years of college. Be aware that the well for scholarship money in a particular program may run eventually dry. Sheila Hutchins reports that Boston College has currently filled eight of their Army scholarships for the incoming freshman class and have five more available. They typically have several more scholarships on deck for students who discover the option once already enrolled.
The ROTC websites offer a wealth of information and representatives are available at local offices to answer questions and guide interested students through the process whether they are high school students or already enrolled in college.