College Admissions Tips and Guidance
Holiday Gift Ideas: Reading Recommendations
Explore Our Articles
1678 Beacon Street
Brookline, MA 02445
Our objective is to guide the family in finding options where the student will not only get admitted, but thrive and find success once on campus.
Holiday Gift Ideas: Reading Recommendations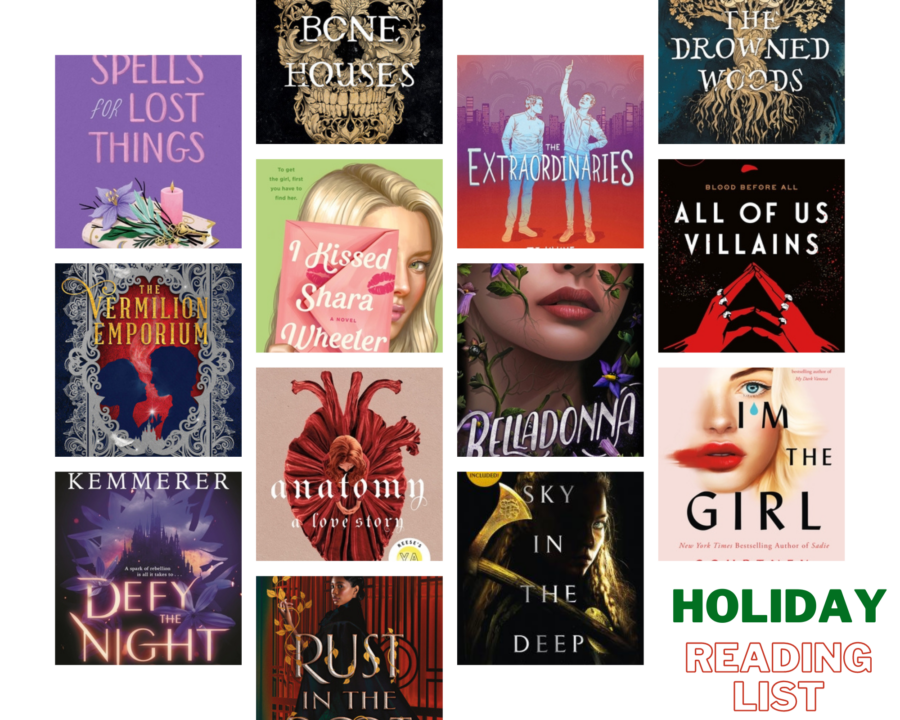 If you need holiday gift ideas, Wellesley Books provided a great list with suggestions for teens and adults:
The Vermilion Emporium
by Jamie Pacton, YA Fantasy:
The heart-wrenching story of The Radium Girls meets the enchanting world of Howl's Moving Castle in a story of timeless love and deadly consequences…A powerful and romantic adventure set in a whimsically magical world. The Vermilion Emporium shines a light into the darkest spaces. It's about healing in a world shrouded with despair and discovering a spark of magic when you need it most.
This is the most charming girl-meets-boy-and-breaks-family-curse meet-cute I've read in ages. I loved the interwoven family histories with contemporary Salem, Willow, and Mason. The supporting cast was delightful–the French cousin, the scheming great-aunts, the foster family, and the moms. Oh the moms–each struggling so hard against their own demons, and to do the right thing for Willow and Mason. There was so much depth and richness to these characters; and the sweet, slow-burn romance between W & M was perfect. I love this book for all seasons, not just the witching ones – staff review by Ashleigh 
A 2018 Most Anticipated Young Adult book from debut author Adrienne Young, Sky in the Deep is part Wonder Woman, part Vikings—and all heart…She is given no choice but to trust Fiske, her brother's friend, who sees her as a threat. They must do the impossible: unite the clans to fight together, or risk being slaughtered one by one. Driven by a love for her clan and her growing love for Fiske, Eelyn must confront her own definition of loyalty and family while daring to put her faith in the people she's spent her life hating.
Rust in the Root
by Justina Ireland, YA historical fantasy, Great Depression era
Buffy the Vampire Slayer meets Sky in the Deep in this bewitching historical horror novel, perfect for fans of Holly Black and V.E. Schwab…Together, Ellis and Ryn embark on a journey that will take them into the heart of the mountains, where they will have to face both the curse and the deeply-buried truths about themselves. Equal parts classic horror novel and original fairy tale, The Bone Houses will have you spellbound from the very first page.
The Bone Houses
and
The Drowned Woods
, Welsh-inspired,
magical, ethereal fantasy from IndieBound bestselling author Emily Lloyd-Jones…The Drowned Woods—set in the same world as The Bone Houses but with a whole new, unforgettable cast of characters—is part heist novel, part dark fairy tale.
He's not a superhero yet–but he writes popular epic fanfiction about Nova City's finest superhero (and his biggest crush), Shadow Star, and that's a good start, right? After being saved by Shadow Star, Nick is more determined than ever to become a hero. The true heart of the story lies in the relationships. Klune perfectly captures the depth and complexities of these characters that I've come to adore. The dialogue is near perfection; it is, at turns, hilarious, heartwarming, and heartbreaking. Full of snark and charm, this fresh take on the often overdone superhero genre was completely delightful and I can't wait to read what's next! – Staff review by Lauren
Death and his young protégé make for excellent banter, adventure, and slow-burn desire. This is a creative, spellbinding story of life, death, wealth, greed, and one young woman's desire to both belong and be free. Kristin Atheron's narration, on Libro.fm, is excellent–Death is sardonic, charming, and lonely; Signa is defiant but vulnerable, and the supporting cast is distinct and well-created. The tension was well-developed and the sparks between Signa and Death are utterly bewitching. I can't wait to see what Fate has in store
…
staff review by Ashleigh
I'm The Girl
by Courtney Summers contemporary, sapphic, intense – inspired by the girls of the Epstein case.
A searing, gritty, propulsive story about power: those with it, those without it, and everyone who wants it. The system is rotten; the protectors are corrupt; the dreamers and the hopefuls are victims, and the righteous fury is visceral. If you're not uncomfortable (and livid), you will be after reading this intrepid story – staff review by Ashleigh
All Of Us Villains/All of Our Demise
by Amanda Foody and C. L. Herman. Dystopian fantasy, Hunger Games with magic.
This is Hunger Games played by Slytherin House for the Mortal Cup. No one is safe and everyone is a villain…or are they? Creative and varied magic? Yes. Clever world-building? Yes. Sensationalist expose causing trouble? Yes. Seven families vying for power and sending their kids to do the dirty work? Heck yes. Complex characters, both main and supporting cast? Absolutely. Authors gleefully willing and ready to torment their readers and break some hearts? Alas, yes. Full of twists, and turns, from enemies to allies to friends to lovers to enemies to death, this dynamic and fast-paced dystopic fantasy is sure to delight fans of Suzanne Collins, Cassandra Clare, and Jay Kristoff
. –
staff review by Ashleigh
Count me as the newest member of the Brigid Kemmerer fan club. I would cancel plans to get back to these pages if needed. The premise of the story is simple enough: a mysterious illness is sweeping the kingdom, and the cure is unfairly distributed between wealthy citizens and the rest of the populace. Two friends, Tessa and Wes, risk their lives nightly for Robin Hood. In the castle, King Harriston and his brother, the King's Justice Prince Corrick, try to balance the expectation of their consul members with a looming rebellion against systemic inequality. For me, it's the outstanding character arcs and THAT TWIST that make it juicy and delicious, and compelling. The main characters are all deeply wounded by traumatic parental deaths; they cope in drastic ways, whether by cruelty, coldness or by trying to heal the kingdom's ills. The use of morally-grey protagonists and the complexity of politics vs. idealism are excellent. Wes and Tessa are delightful; Corrick and Tessa are dynamite. The slow-burn relationships, as they all learn to truly see and trust each other, are splendid. I am hooked and cannot wait for the next two installments – staff review by Ashleigh
Schwartz's magical novel is at once gripping and tender, and the intricate plot is engrossing as the reader tries to solve the mystery. She doesn't miss a beat in either the characterization or action, scattering clues with a delicate, precise hand. This is, in the end, the story of the anatomy of the human heart." – Booklist (starred review)
What an absolute blast! No one writes snark, banter, tension, and escapades like Casey McQuiston. A total homage to '00s teen movies (if they were super queer and fabulous) and I loved every freaking moment. A bit Saved, a bit Mean Girls, and a bit 10 Things I Hate About You, and totally Casey – staff review by Ashleigh
*All book reviews and photo credits courtesy of Wellesley Books